TwentySeven Works builds audiences in digital. We specialise in social media and content marketing, supported by our innovative membership technology – and pioneering NFT/blockchain applications.
Social Media

& Content Production

We are award-winning creatives with experience of the world's top premium media brands – content marketing experts fluent in strategies for acquisition, retention and conversion of audience.
Product Development

& Consultancy

We build beautiful digital products and offer strategic support for digital development – expert in CMS, CRM, ecommerce and media products. Plus brand consultancy, launch strategy and digital transformation.
Digital membership

& Innovative Technology

Our tech drives membership. It converts followers into first-party data, turns customers into advocates. It rewards loyalty, builds lasting relationships – and supercharges conversion. Ask for a demo.

Build loyal

customer communities

Caruuto is our new content-driven, digital membership and data enrichment platform to find and orchestrate loyal customers and brand advocates. Use it to build apps and websites that truly understand your customers – and drive first party data collection.

Caruuto supercharges conversion, retention and advocacy for premium and luxury brands. If you're an agency or developer who wants to do the same for your clients, join our beta programme.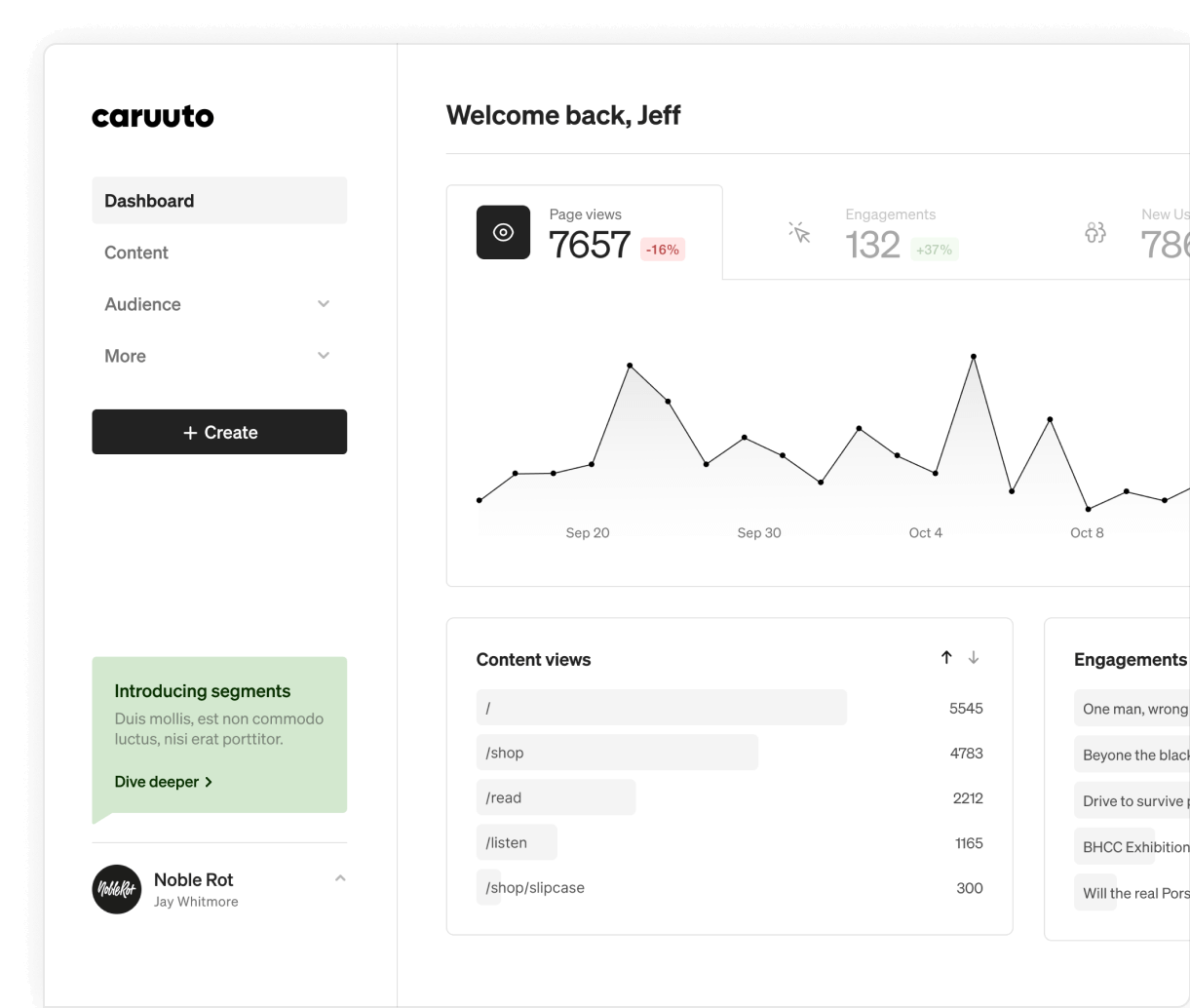 Want to try it? Let's talk